Careers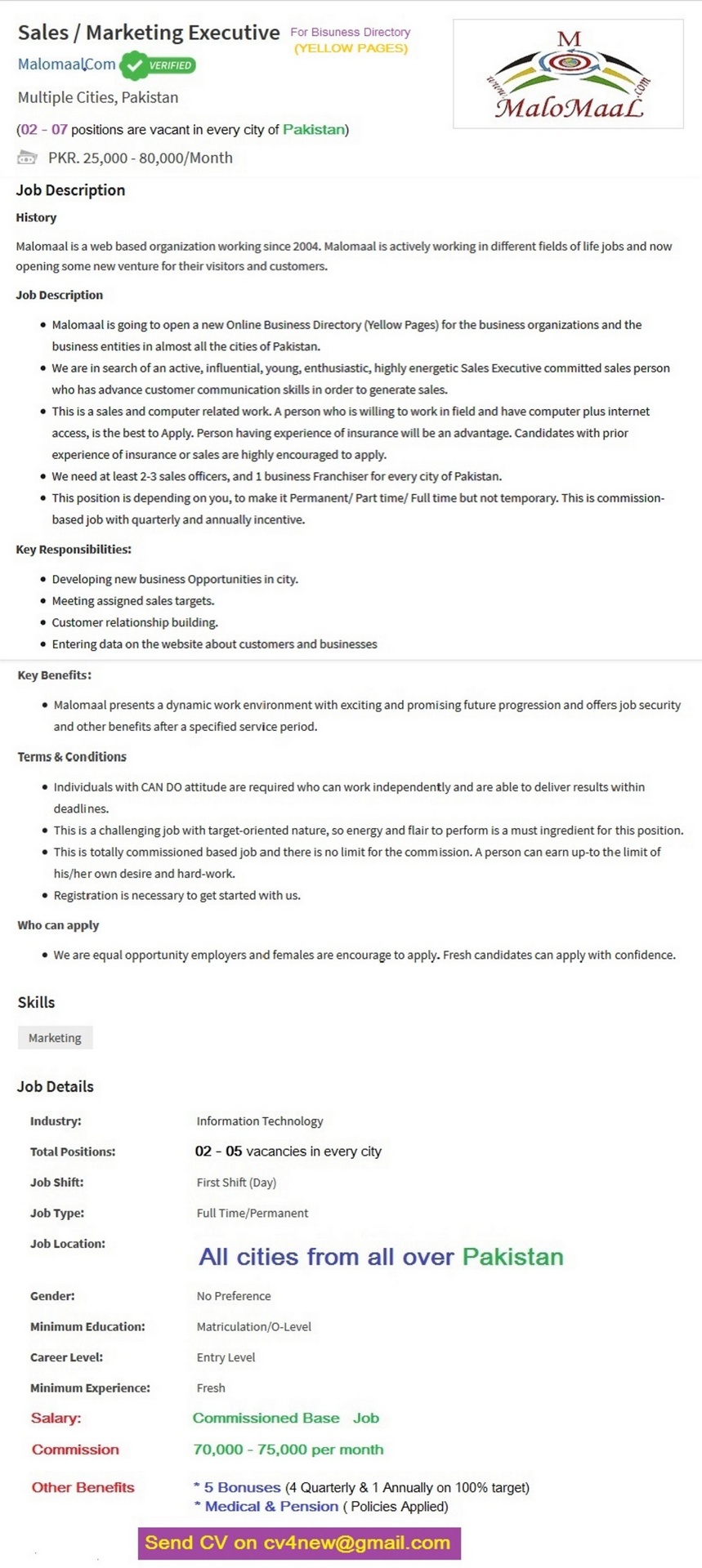 We are sorry at the moment we dont have any permanent vacancy
Note:- . We required part time Business Promotion Officer, All over Pakistan for the promotion of our Business Directory Section. This is totally commissioned + incentive based job. Incentive is based on quarterly and annually target achievement.
For further details call at +92 333 5064707.
Our Advantages
Business Directory (Get Listed your Business)
In Business Directory section you can update your most recent business address and telephone number that you customer from all over the world can reach you easily
Buy & Sell (Best market place)
This is best market place (Bazaar) for your product to sell.You can purchase desired products from here on the rate of your own choice. Best thing is that you dont have to pay commission on it as you can directly deal with the owner. Its Totally FREE
Freelance Jobs
In the section of Freelance, Jobs are waiting for those persons who want to be their own boss.You will directly communicate directly with the contractors and get the job. This is best opportunity for the people who want to get some financial benefit from their unique skills.
Talent Hun (Jobs Portal)
In the section of Talent Hunt. employers can post their job directly and subscriber will get information of their own category. Here you can submit CV for the talent hunt by employers.
Pakistan Newspaper Jobs
In this section, Latest Jobs that are published on the daiy bases in the top newspapers of Pakistan, These jobs are scanned as it is from the newspapers and published in this section that a job seeker dont have to visit multiples site from jobs search. Job seeker can access all jobs of top newspapers in one window
Surprise for more >>>>>
Their is many things in the pipeline and We want to give you "SURPRISE". Keep visiting on daily bases. Send your feedback as we alwyas prefer your choices.